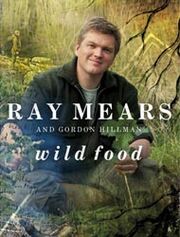 &nbsp
Wild Food is a book written by Ray Mears with Gordon Hilfman to coincide with the TV series Wild Food, which explores the sort of food that would have been eaten by our british ancestor hunter-gatherers.
It doesn't contain information on survival itself but is a great book for information on plants that can be used and eaten as food or seasoning.
Ad blocker interference detected!
Wikia is a free-to-use site that makes money from advertising. We have a modified experience for viewers using ad blockers

Wikia is not accessible if you've made further modifications. Remove the custom ad blocker rule(s) and the page will load as expected.