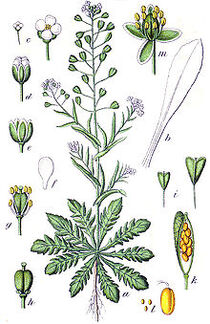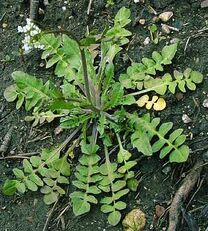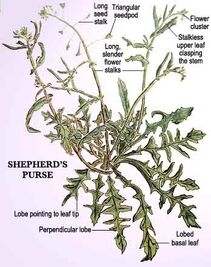 Shepherd's Purse (Capsella bursa-patoris) is a common plant most people are familar with, having battled with them whilst weeding in the garden
Description
Edit
The main plant grows from the familar rosette of leaves that lie close to the ground. The plant has a stem 0.2 - 0.5 metres tall with small pointed leaves and bears tiny, triangular seed capsules.
It is a member of the mustard family.
As Wild Food the leaves can be used in a salad.
Medicinal
Edit